I'll be in Toronto in august and will hopefully be doing some signings (It's being arranged right now...)
I love Canada..lived there for a while as a kid..it's beeeeautiful..so to celebrate..I thought I'd design a proper poster..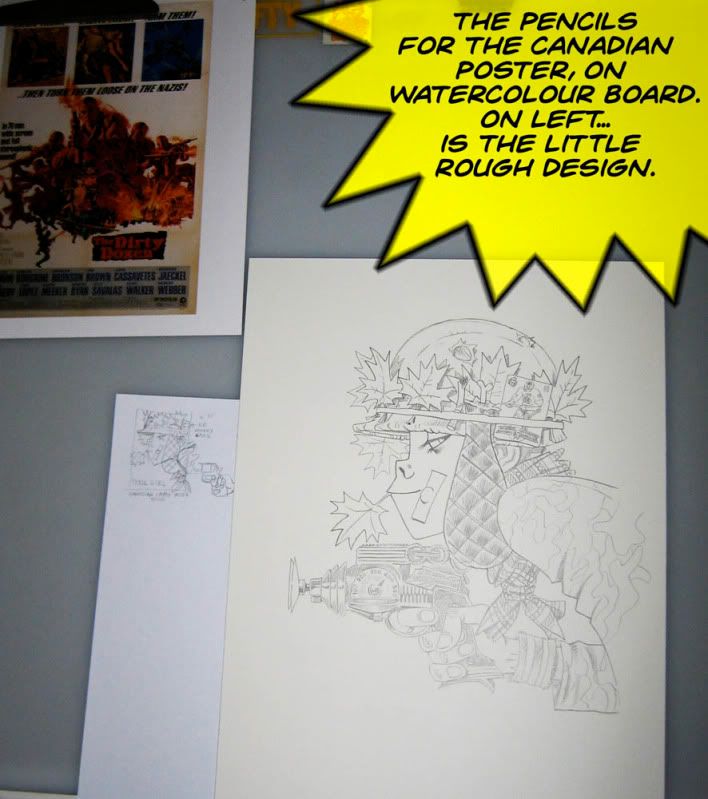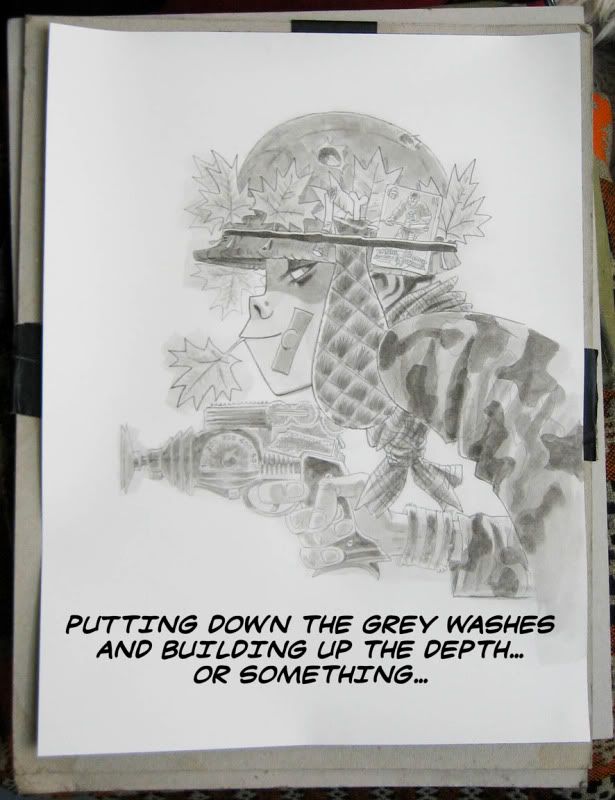 and finally...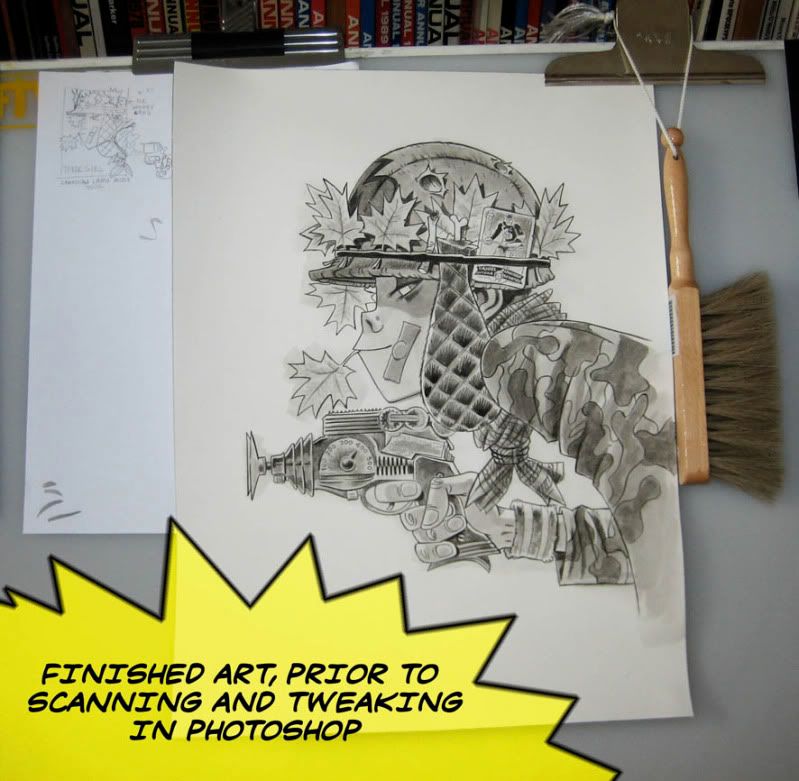 Now.. I'll scan it and put a lovely Canadian Red over the top.
The Hockey card on her helmet is Daniel Alfredsson, of the Ottawa Senators.
I'll put the finished art up soon!
Love'n tanks... Ruf