Firstly....Thanks to everyone who came down to the signing...It was a great success.. and we had a very special guest, the one and only Brendan McCarthy! He did some amazing sketches, and signed a load of books!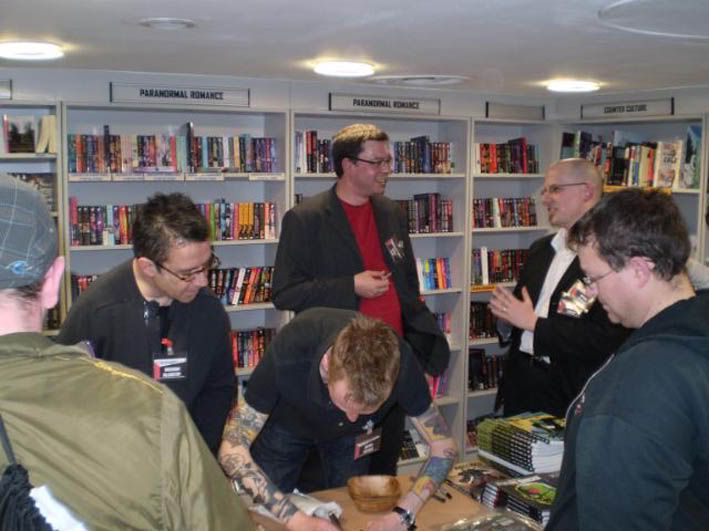 L to R... Brendan McCarthy watching me ruin a book, in BG Henry Flint and David Bishop
Also...
This month's Tankie pin up is up on Suicide Girls...
http://suicidegirls.com/members/TankGirl_TGonSG/
Here's the prelim/rough..just a doodle..I was originally going to do it landscape..but that didn't work out... LOL