Our second exclusive Tank Girl Pin Up will be up on Suicide Girls this Sunday, the 7th Dec., in the NEWS/CULTURE section.
Alan's written a fab little poem...very festive indeed! LOL
I digitally coloured up the Bomber design, as it plays a part in the proceedings..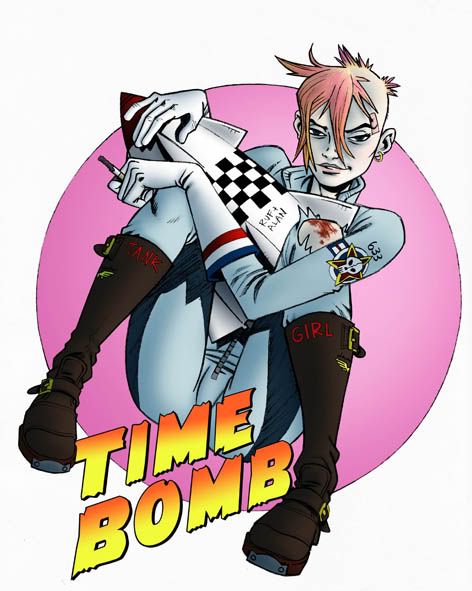 To check out the full pin up..sign up to Suicide Girls, and enjoy all the benefits of membership, and make some beautiful friends!
Oh..Time Bomb... one of the Greatest RAMONES tunes!!!