Last night was the opening of MUTATE BRITAIN in Curtain Road, Hoxton, the Mutoid Waste Company's Art extavaganza!
Spread over 4 floors, the exhibition has all sorts of amazing stuff, from a Jet car (a reall friggin' Russian 4X4 with jet fuselage) to paintings, sculpture, prints, ceramics, and 'urban' art.
I got there early to hook up with Brett Ewins (2000ad Luminary, mentor, and fine artist). There was already a queue, snaking it's way up the street...and looking up, there were huge inflatable green tentacles up the top of the building!
I managed to circumvent the queue and sneak in, and had a sane 5 minutes to try and take afew pics before it got so busy it became pointless to try photograph stuff. (I'm a rubbish photographer anyway..)
There was a free bar, so i bundled up there, grabbed a cocktail, and worked my way down the building, past burlesque dancers, a band, tattooist, print workshop display, coffee shop and hundreds of pieces of art...
You've got to go and check it out...it's on for a month, and is incredible.
Many of the pieces are for sale (hint, cough)...
A huge thanks to Alex Wreckage Wright, who curated the show, and did a truly beautiful painting to, for invitingme, and getting this whole thing together.... What a sterling job Sir!
And..Thank you to all those working last night, and Mutoid Waste for making this all possible.
Here's some awful photos by Captain Crap-Photo..
Arriving....Queue, and Tentacles..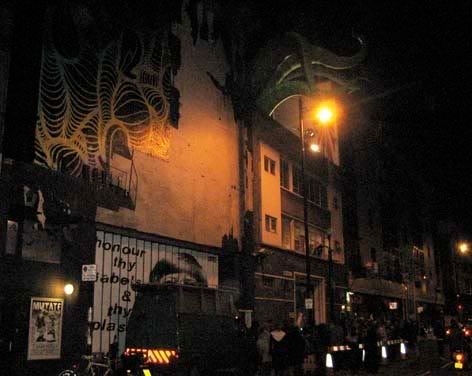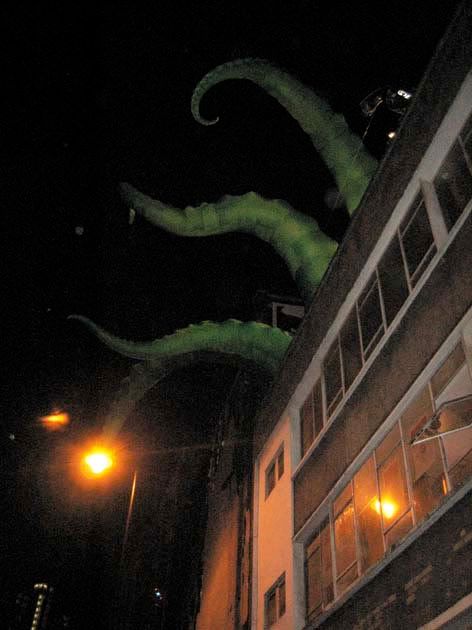 Brett Ewins with one of a number of pieces he had in the show...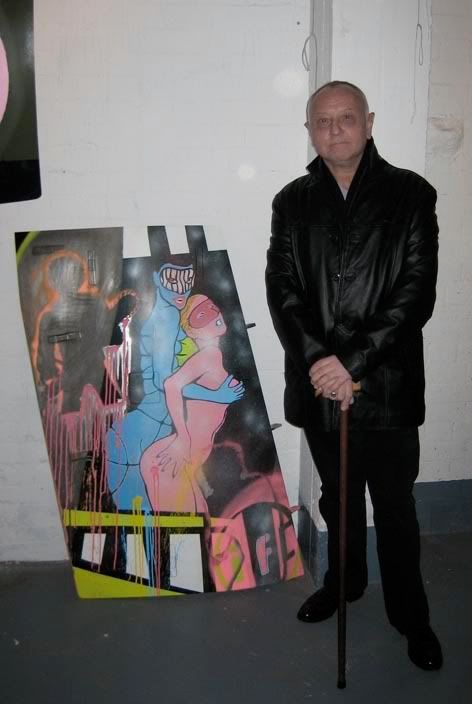 Me... poser... with our Tank Girl panel...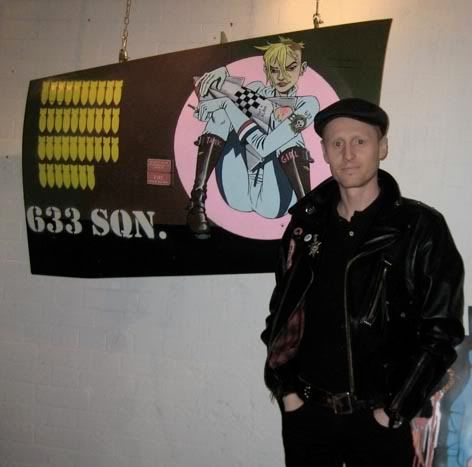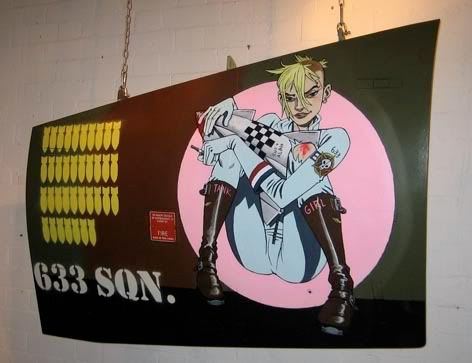 Bizarre entrance hall, and exhibits...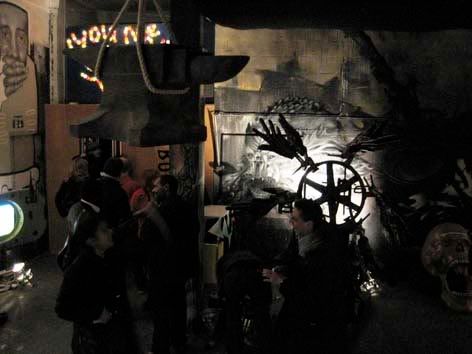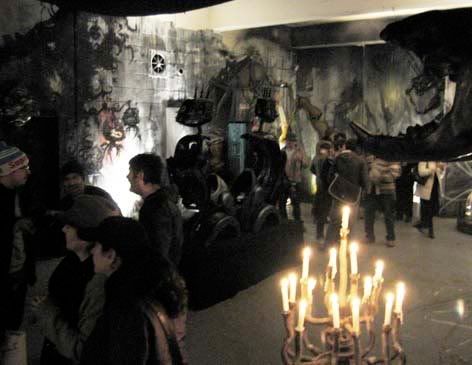 Jet Girl would kill for this baby... so would I...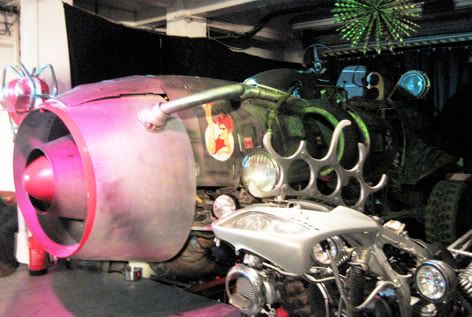 Plane wing hung from second story, and ceranmic Mickey Death panel...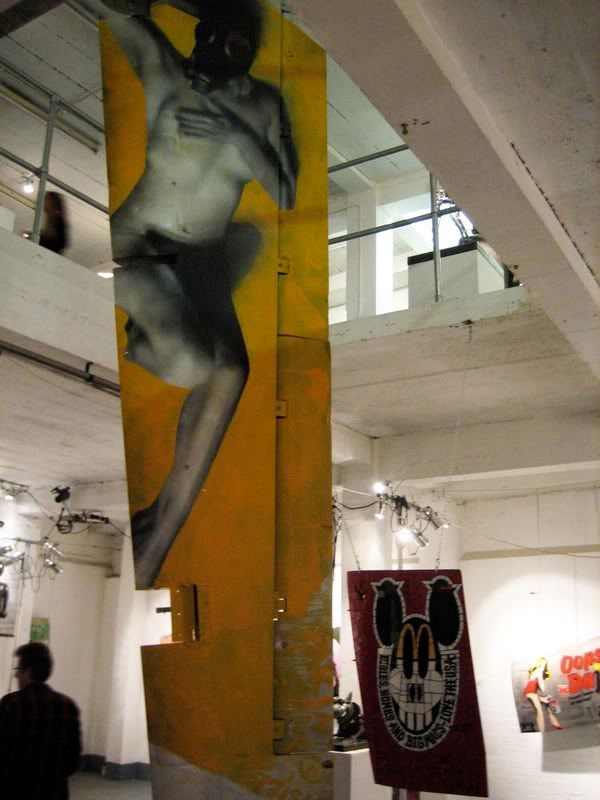 2nd Floor..going up! Some prints for sale...and liggers..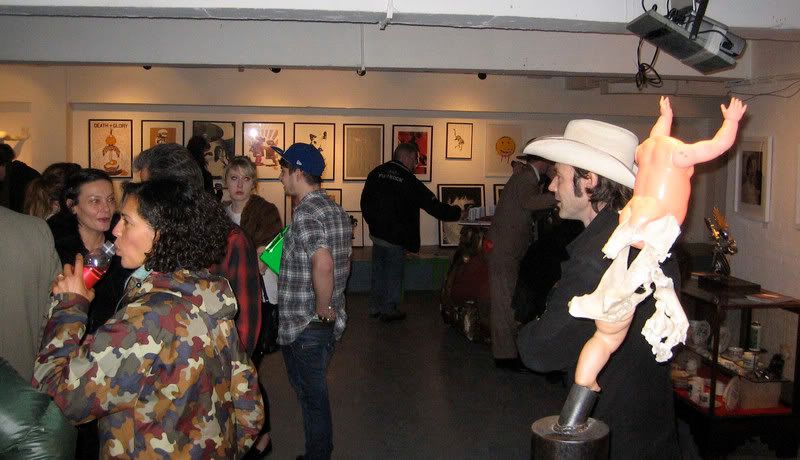 Looking down a the queue..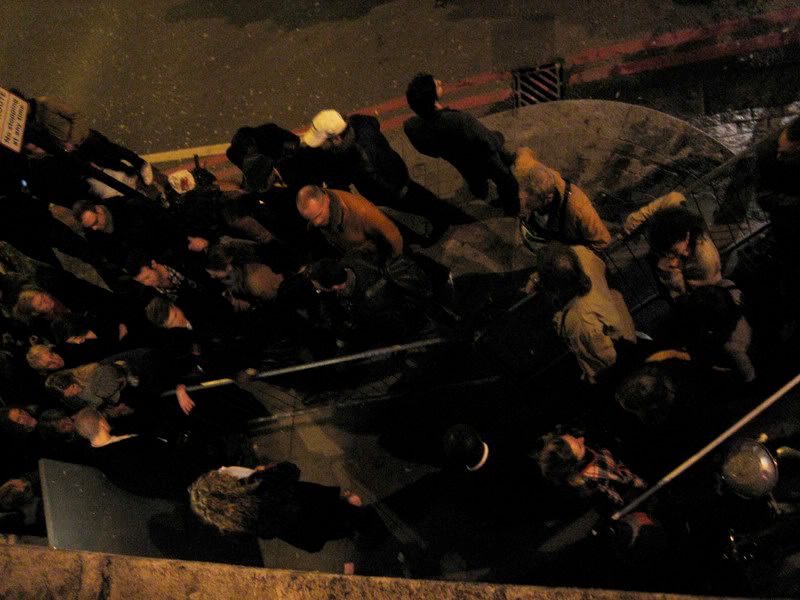 The Print Collective...I'll be bothering them very soon... we need Tankie prints methinks...
More stuff...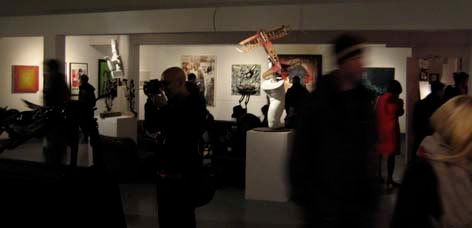 I'll post more photos tomorrow if I have time!