Sorry I've been so quiet...busy with a million things...
Here's some Photos from our signing at FP from a coupla weeks ago..
Alan in blue 'Penis' Tshirt, Me (Rufus) in miserablist black...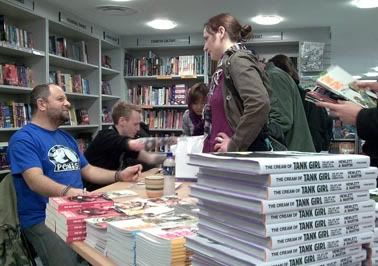 Asking where my 'Penis' tshirt is...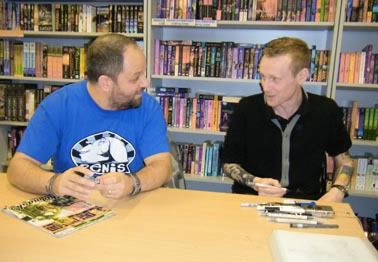 I had to draw on my lap, as the bloody table was wobbly...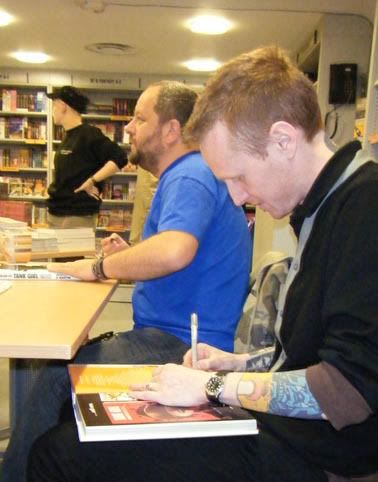 We had a great turn out, so thank you everyone who came along...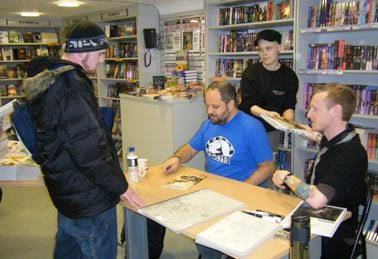 Ruining a perfectly good book...