Wow!
What an amazing weekend!
I'd like to thank my Hosts at the 19th Amadora FIBDA 2008, who were exceptionally kind and welcoming, and for organizing such an amazing Festival.
http://www.amadorabd.com/19fibda2008/
Lisbon is such a beautiful city, and we were very fortunate to have a tour from our hosts, and endless meals! Just..... incredible...
I was there for the second weekend , of a 3 Week festival, which had a simply stunning art show, with work by Moebius, Druillet, Alex Raymond, Dave McKean, Kevin O'Neill, Dave Gibbons, etc. Just incredible!
I met some amazing artists, the legendary Julio Ribera (and his lovely wife), Zoran Janjetov ( Moebius collaborator, and artist on Technopriests with Jodorowsky, and aa absolutely lovely man), Mauricio De Sousa (The Brazilian Giant of comics, and his beautiful daughter, Marina), Mathieu Sapin (French Humourist) and many Portugese artists... it was incredible.
The venue was stunning, decorated like a space station, and was so busy! everyone was so welcoming and polite, so thank you to everyone I met.
I was genuinely surprised how many tank Girl fans there were... It was a happy surprise!
Here's some Photos..
Flying in to Lisbon...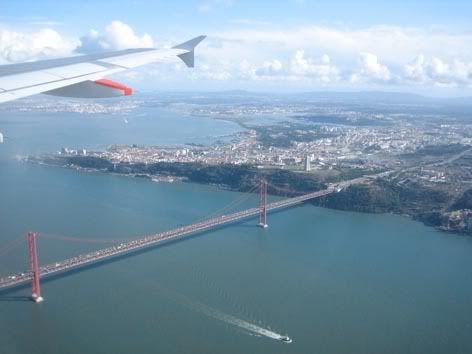 Zoran sketching in the restaurant...after having sketched all day... He is the perfect gentleman, and one of the loveliest guys I've ever met.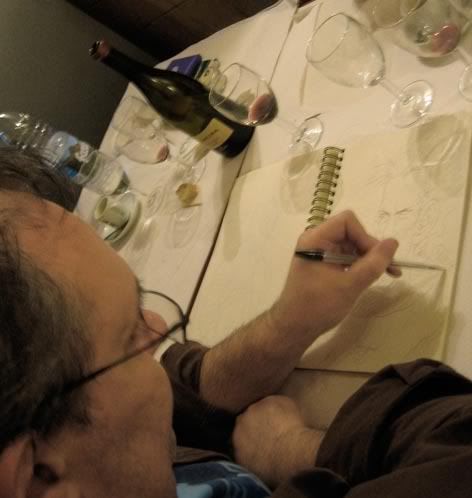 Zoran, Julio Ribera, and Mrs ribera on our 'minibus'...a huge coach for 6 of us! We had a beautiful tour of Lisbon...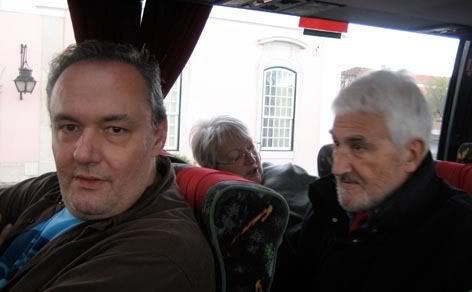 Some sketches... My apologies for my shoddy photography, I was having to work quickly... It was very busy.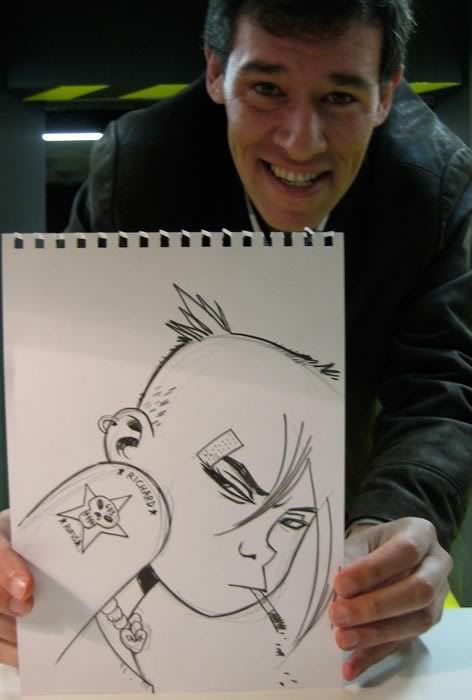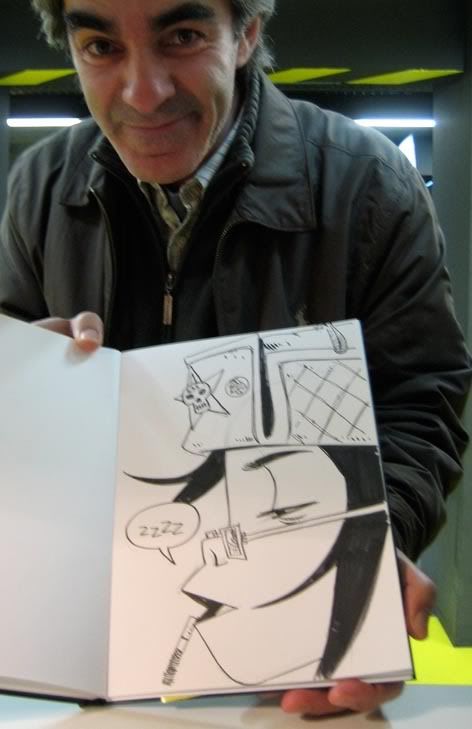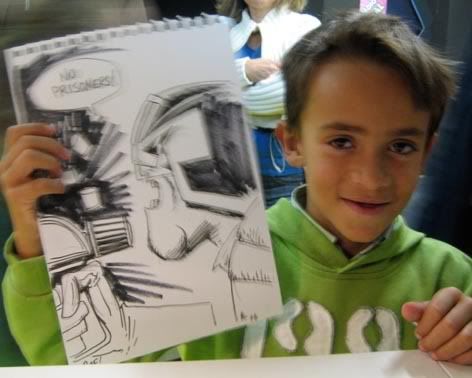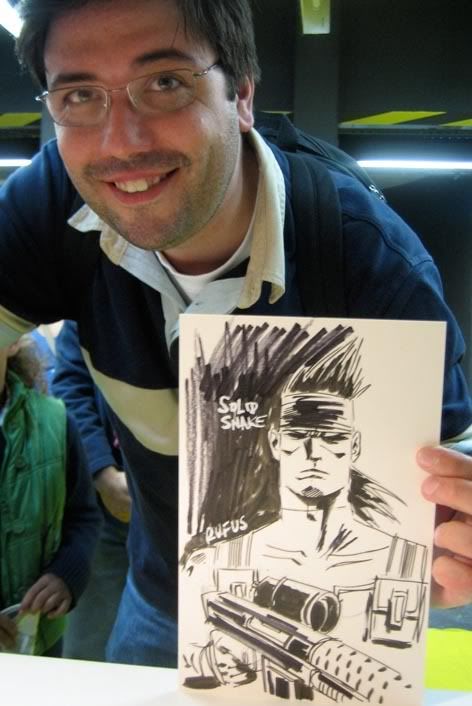 One of my favourites, this kid!!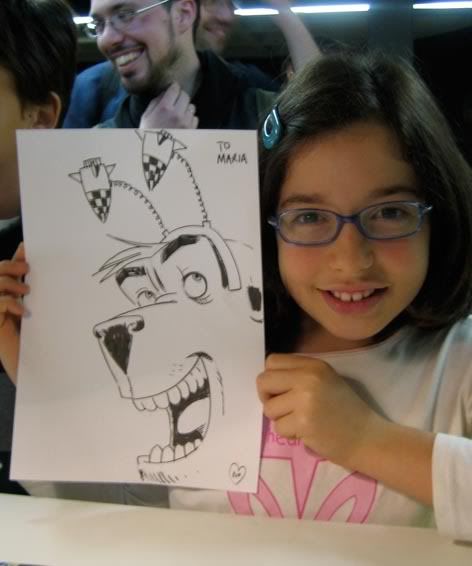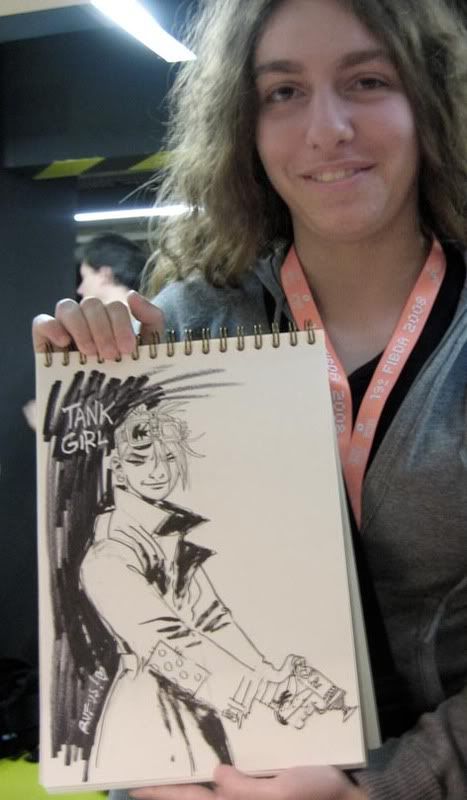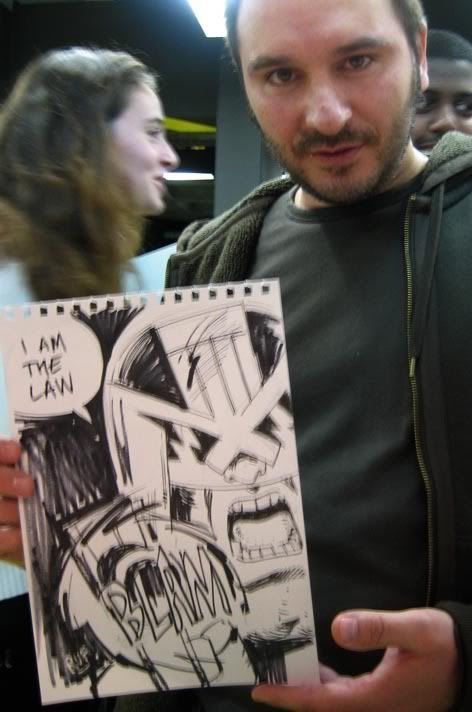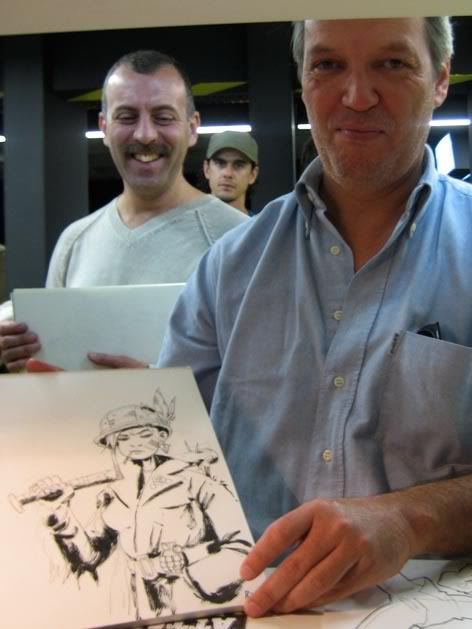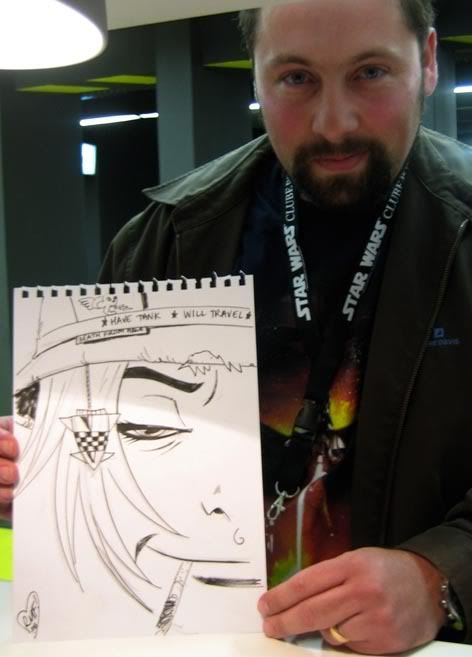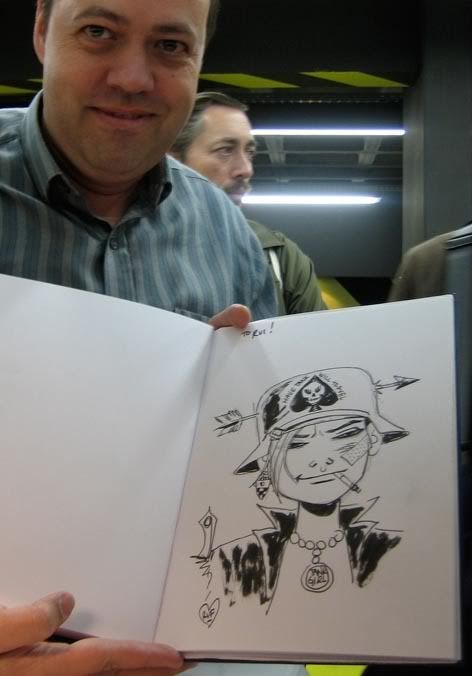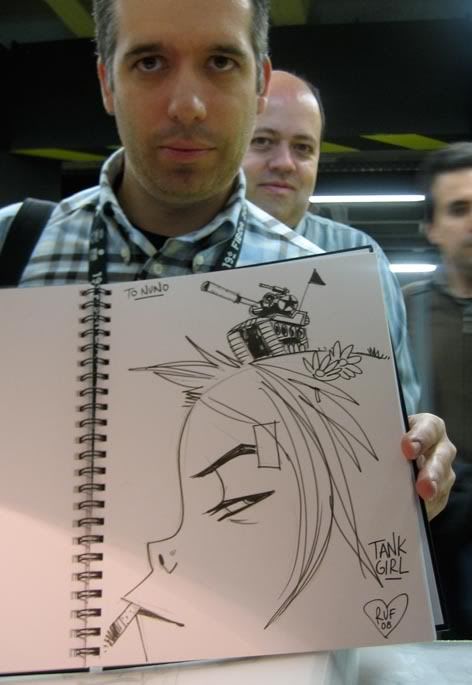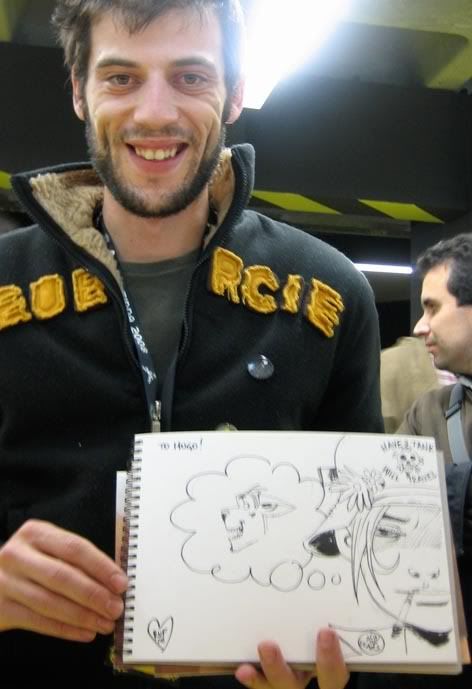 Me, with marina's glasses crooked on my fat head! LOL... (Ligia is behind me on right)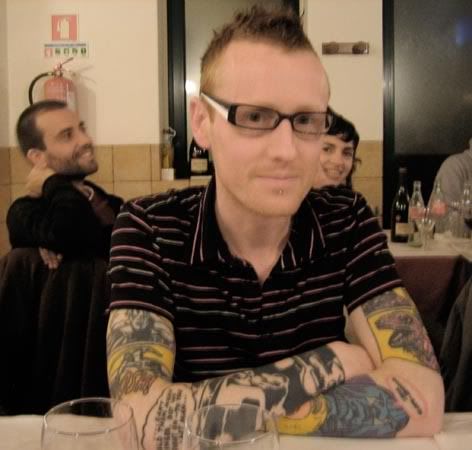 The great Mauricio de Sousa vandalising the table cloth!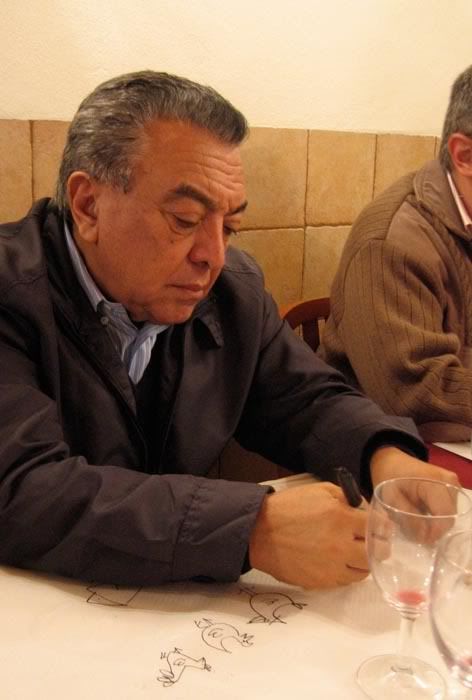 Marina Takeda de Sousa, taking everything in her stride, and laughing at me...again...!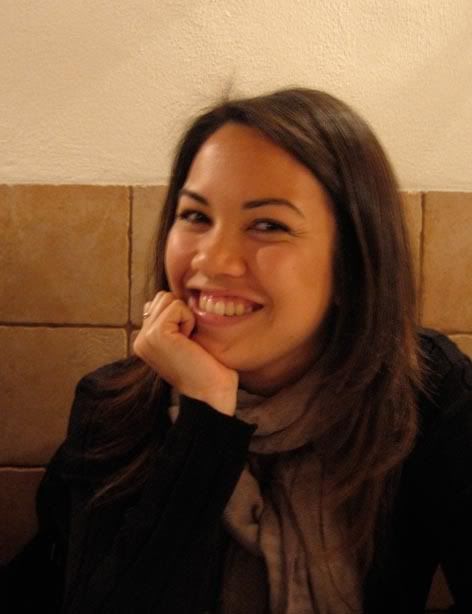 Thank you to Everyone who came to the show for your generousity, to all the People who put so much hard work into the Exhibition, all the Volunteers at the show, and all the talented People I met.
I feel very fortunate.
Now.... back to work
Love'n tanks
rufus