Well... I finally made it back from the Birmingham Comics Festival last night... What an amazing Weekend!
I'd like to thank all of the people who came along to the Tank Girl talk, and listened to me prattle and thoroughly put both my feet in my mouth! ;-)
I couldn't believe what a turn out there was, and from both Myself, and Alan, I can't thank everyone enough for their much appreciated support.
I did 3 signings, one on Saturday where I completely forgot to take any pictures, but we had a great turn out, and two on Sunday, one outside the Talks Theatre, and another back at the 2000ad stand.
Again, thanks to everyone for their patience, as I stumbled and babbled my way through the queue, and to all those who brought along their books, and the immensely kind person who brought me a Kit Kat... I love you. :-)
I helped Garry Leach on his painting demonstration, and it truly was a master class... what an amazing talent he is.
Here's a few badly taken photos from the tail end of the sketching, when I finally located my camera..
I'd also like to thank Leah Moore for possessing possibly the greatest sense of humour, and forgiveness, in the Western World... thank you for not murdering me after my pyromaniacical rantings.
It was a privilege and honour to meet Leah, she is immensely talented and funny, and I'd urge everyone to support Her and buy her books!
It was also great to see the Campbell Clan, organizers of the Derry 2D convention, and one of the loveliest Families I've had the privilege of meeting.
Oh, and little Isobelle, the cutest person I got to sketch for over the weekend.
I'm sure I'll remember far more over the next few days as my brain starts to work again... I'll ammend later.. now..
Back to work...
Your most appreciative Tank scribbler...
Rufus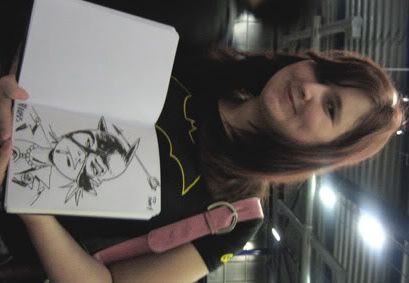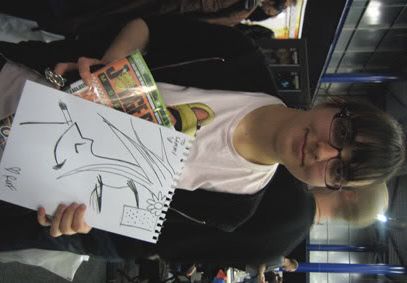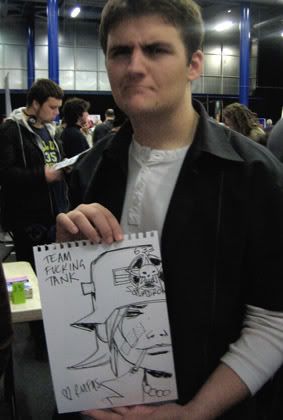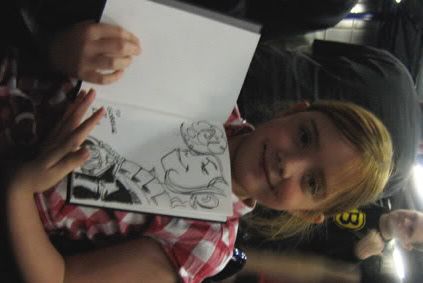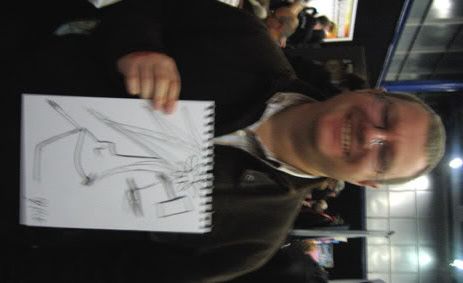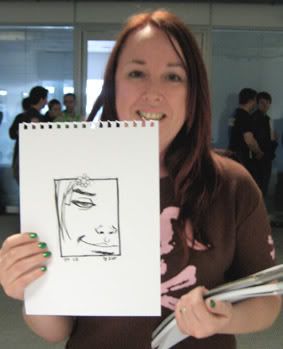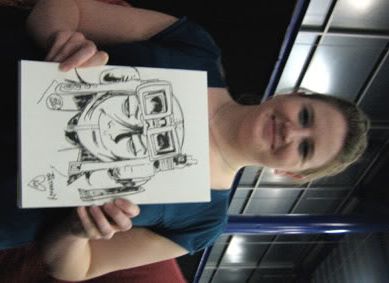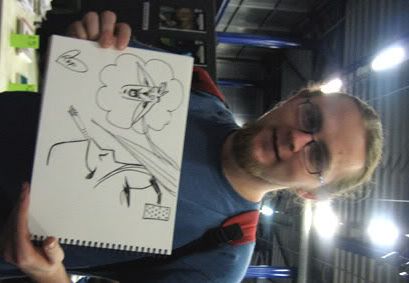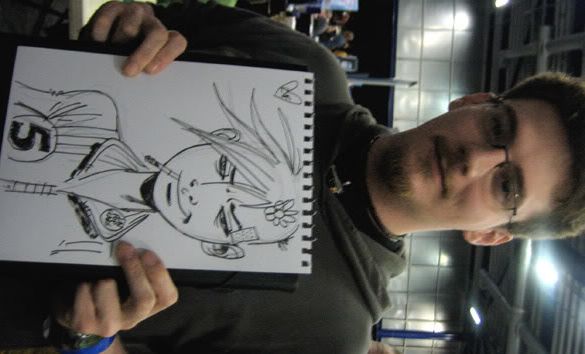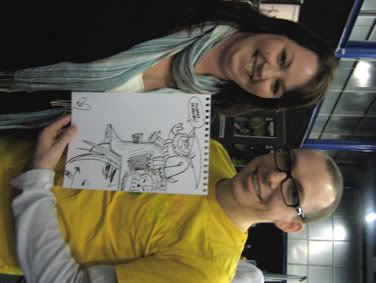 End of the queue! Phew...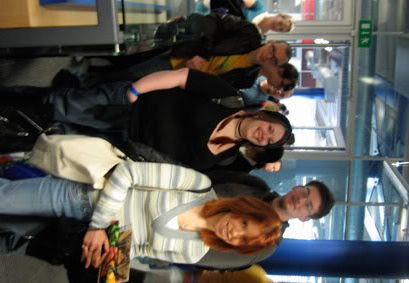 My apologies for the awful photos... My Pulitzer Prize winning shakey hands strike again..