Well... maybe not... I never could draw superheroes.
This is a card for Ned, for his 3oth Birthday...
He's a huge Hulk fan.
Oops.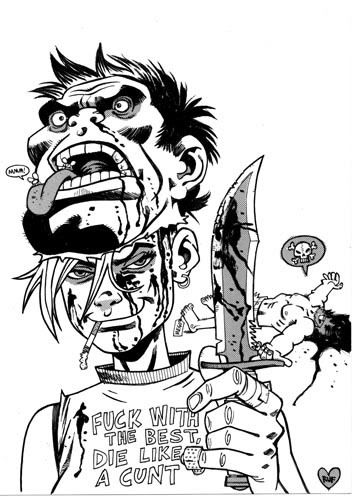 I'm packing for the Birmingham International Comics Festival..
Looking forward to meeting as many of you as possible!
Remember (Too remind meself..), Signings at 2000ad's stand on Saturday 11-12:30 PM, Sunday We're doing a talk at 1:30pm, then a signing.
Otherwise.. I'll be in a pub somewhere eating beer mats and drawing nobs on Garry leach's forehead.
I'll be back on Monday with pictorial evidence.
Ruf...