I drew this top panel late at night... and was shocked at quite how bad it was... I knew it wasn't right when i drew it, but was tired and couldn't think how to fix it.
So I simplified it, and added the closeup...
Sometimes coming back to things the next day instead of slogging away at something is the best approach.
Right... back to work...
Ruf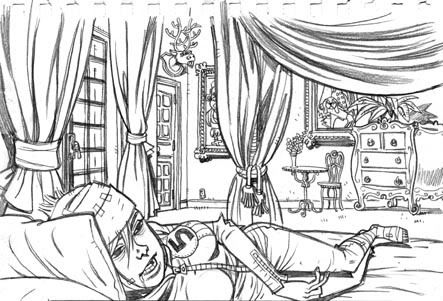 and the slightly improved version...