Check out the film my friend, the Graphic Artist, Johnny 'Deadstock' Hicklenton, has made....
'Here's Johnny'.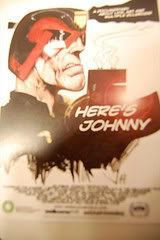 His film has been selected to show at the prestigious South by South West Festival in Austin, Texas.
Johnny's one of my greatest influences. As an artist he is uncompromising, and utterly original.
His work is razor sharp, very dark, and splits opinions like Sláine splits skulls... Just like Johnny himself!
This film chronicles his hurdles in the face of Multiple Sclerosis.
Johnny's managed to keep working, be a husband , a friend, and raconteur... despite constant pain...
He puts a lot of others to shame.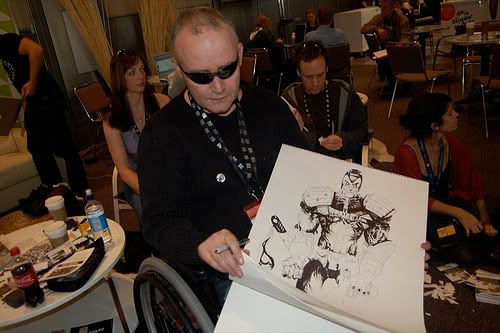 Johnny was part of the new generation of 2000ad artists whom made me aspire to be a Pro.... Thank you Johnny!
Here's a link...
http://www.heresjohnnyfilm.com/